A rape allegation made against Backstreet Boys member Nick Carter is being reviewed by prosecutors.
The police confirmed in February a woman had accused Carter of sexually assaulting her in 2003, an allegation the singer denies.
The alleged victim was not named, but in February, Melissa Schuman tweeted she had filed a police report.
The actress and singer had previously accused Carter of raping her when she was 18, in a blog post.
I'm finally doing what I thought I could no longer do. Im filing a police report #timesup ✊? #bebrave #bethechange #metoo thank you @RAINN for empowering me to take this step.

— MelissaSchuman (@MelissaSchuman) February 7, 2018
Schuman wrote that when the accusations of Harvey Weinstein came to light, her family and friends asked if she wanted to come forward with her story, but the idea of having to relive the events were "traumatic".
However, when another alleged victim accused Nick Carter of assault in October 2017, Schuman said she believed it was her "responsibility" to share her story.
"There is nothing worse than being victimised and having others call you a liar. Or claim you are looking for 15 mins of fame," she wrote in the blog post.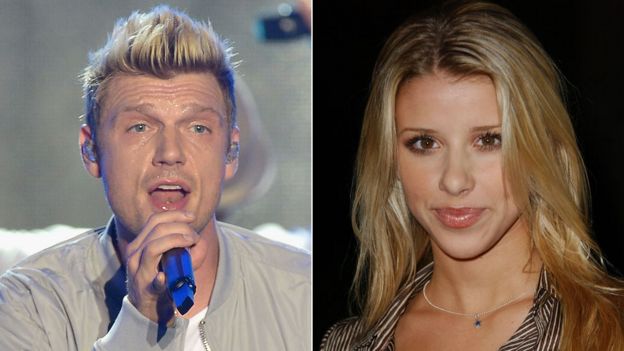 In response, Carter released a statement denied the allegations and said he was "shocked and saddened".
He also said Ms Schuman had "never expressed to me while we were together or at any time since that anything we did was not consensual".
"It is contrary to my nature and everything I hold dear to intentionally cause someone discomfort or harm," he continued.